Ibrido
(single)

1

Designed with innovation and state of art technology

· The lamp is powered by contactless coupling without physical connection.
· Touch switch for on/off and dimming control.
2

Multifunctional

· It is a normal ceiling lamp for lighting in dining room or living room.
· It is an emergency lamp that automatically turns on when there is power
blackout.
· It is a flash light when removed from its hanging hook.
3

Flexible

· Several lamps can connected together to form a large lighting set.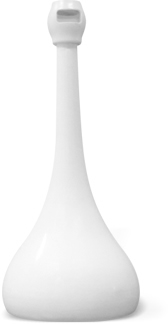 Model: IBRIDO ceiling lamp
Power: 4W Super bright, high power LED lamp
Input Voltage: 110/220 Volt, 50/60Hz
Control: Standard: On/Off switch
Optional: Touch control On, Off and dimming